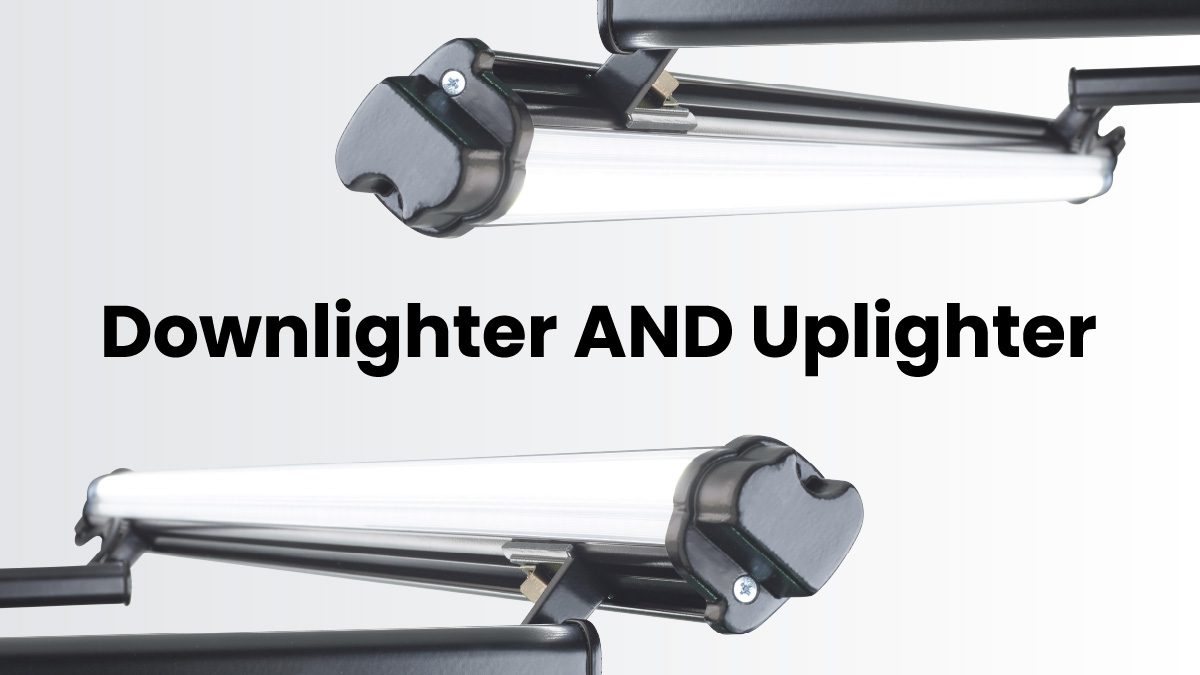 Looking to mount your sign light underneath your sign, as an uplighter?
No problem.
Over 99% of LED sign lighting we sell is used as a downlighter, mounted above the sign and shining downwards. So to keep things as simple as possible that is how we refer to them on the website.
Our sign lights can be installed us uplighters though.
A downlighter with the power cable on the left, is exactly the same as an uplighter with the power cable on the right, and vice versa.
We tailor the options on the website to be as simple as possible and as very few people ever order uplighters we removed the option, but our LED trough lighting can be used as either.
Will an uplighter still be waterproof?
The above is the number one question we get asked when we tell people they can use their sign light as either an uplighter or a downlighter.
The answer to that is a 100% yes.
All our sign lights are rated as IP65 with an internal IP67 driver.
IP stands for International Protection and is then followed by a 2 digit code, in our case 65 for the trough light case and 67 for the internal power transformer.
The first digit 6 means 'perfectly protected against dust'. The second digit 5 means 'protected against low pressure jets from all directions'.
For the internal transformer, which is IP67, the first digit is the same, so it too is protected against dust, but the second digit 7 means 'protected against the effects of temporary immersion'.
Definitions courtesy of https://www.tlc-direct.co.uk/Technical/DataSheets/IPNumbers.htm
When being inspected, assessed and rated for their IP credentials our lights are sprayed from all angles with a constant spray of water. It doesn't matter if the light is upside down, on its side, sprayed on the top back, lens or end caps. The IP rating given is based on the light being able to reject water from all angles.
So you have nothing to worry about, your uplighter will be fully waterproof and will still be backed by our industry-leading 5 year parts warranty.
*One piece of advice when installing your trough lights beneath your sign, shining upwards
The only different thing that you will have to take into consideration when installing your sign lighting as an uplighter, rather than a downlighter, is how it looks from the ground, the main question being "Does the sign light block the view of the sign?"
When mounting your light as a downlighter above the sign you don't have to worry about this but as an uplighter your light may block the view of your sign for people below. This really is a case of just testing out the installation position before positioning your brackets and sometimes using as short a bracket as possible helps as it brings the light in nice and close to the sign and limits the visual obstruction.